Seminar F2023- Gibbs Kuguru- CANCELLED
Location
CANCELLED de to unforeseen circumstances.
Details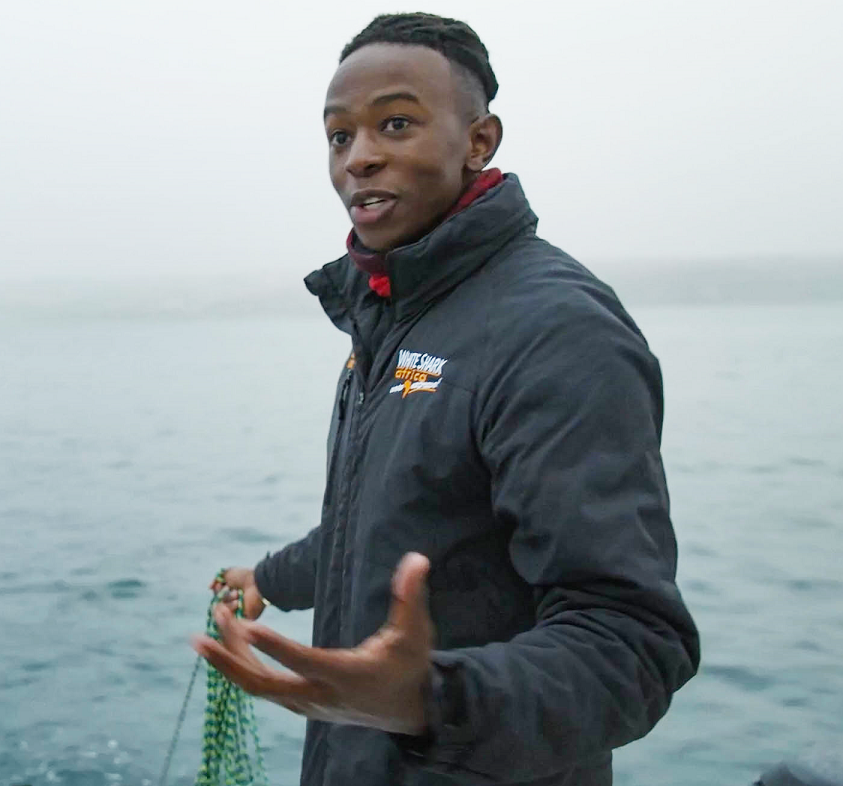 This week we are happy to have Gibbs Kuguru, a PhD candidate at Wageningen University, presenting for us on Friday, November 3rd, 2023. The seminar will begin at 1:30 PM EDT/EST on the virtual platform Microsoft Teams. The title of the presentation is: "Sharks and Conservation Genetics!".
Speaker Biography: Gibbs Kuguru is a 2022 National Geographic Explorer and shark scientist who studies the DNA of sharks. He developed his field skills with Great White Sharks at a cage diving company in South Africa and is now a Ph.D. candidate at Wageningen University. He hopes to use filmmaking as a vector to change social attitudes around sharks to keep their populations safe.
________________________________________________________________________________
________________________________________________________________________________