Special CGIL Seminar F2022- Dr. Oscar Gonzalez-Recio
Location
Online via Microsoft Teams
Details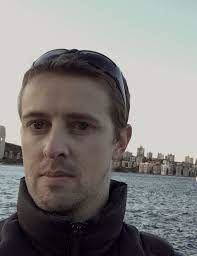 We are happy to invite you to a special CGIL seminar. We have with us Dr. Oscar Gonzalez Recio, a Senior Scientist at INIA-Madrid, to present on Thursday September 22nd, 2022. The seminar will begin at 11:00 AM EDT/EST at ANNU 141 and on the virtual platform Microsoft Teams. The title of the presentation is: "Genomics as a tool for adaptation and mitigation in dairy cattle: A taste from Spain".
Connection information for the meeting has been sent via a Calendar invitation, additionally the meeting can be found at the link below.
Speaker Biography:
Dr. González-Recio has a PhD in Animal Breeding (Polytechnic University of Madrid - Spain, 2006). He did his post-doctoral training in Statistical Genomics (University of Wisconsin – USA, 2008). In 2013 he moved to the Department of Environment and Primary Industries in Melbourne (Australia) as a Senior Research Scientist working on fertility and feed efficiency. Since 2015 he holds a Senior Scientist position at INIA-Madrid where he is working on the relationship between feed efficiency, methane emissions and ruminal microbiome. Dr. González-Recio has published many peer-reviewed articles and two book chapters.
________________________________________________________________________________