CGIL Seminar F2022- Dr. Albert De Vries - CANCELLED
Location
Online via Microsoft Teams
Details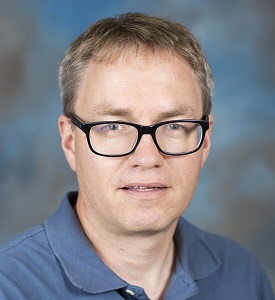 We are happy to have with us Dr. Albert De Vries, a professor at the University of Florida, to present on Friday September 30th, 2022. The seminar will begin at 1:30 PM EDT/EST on the virtual platform Microsoft Teams. The title of the presentation is: "Economic improvement of on-farm dairy cattle mating decisions".
Connection information for the meeting has been sent via a Calendar invitation, additionally the meeting can be found at the link below.
Speaker Biography:
Albert De Vries is a professor in the Department of Animal Sciences at the University of Florida, USA. He teaches undergraduate courses in dairy science, works with dairy farmers and the allied dairy industry in his Extension role, and conducts research related to dairy systems management. He also acts as associate department chair and undergraduate coordinator. Albert's interests are in culling and replacement strategies, economics of reproduction and genetics, and precision dairy farming. Albert grew up on a mixed dairy, poultry, and pig farm in the Netherlands. He graduated from Wageningen University with an M.S. degree in animal science with a minor in agricultural economics. He received a Ph.D. in animal sciences from the University of Minnesota in St. Paul. He lives in Newberry, Florida, with wife Kim, their twin daughters, and five cats.
________________________________________________________________________________
________________________________________________________________________________