CGIL Seminar F2021- Bruna Mion
Location
Online via Microsoft Teams
Details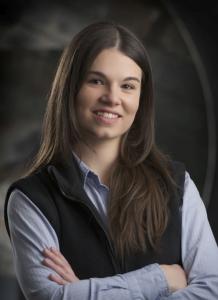 We are very pleased to have M.Sc. Bruna Mion, a PhD candidate at the University of Guelph, to present a CGIL Seminar on Friday October 15th, 2021. The seminar will begin at 1:30 PM EDT/EST on the virtual platform Microsoft Teams. The title of the presentation is: "Transition period in dairy cows: big challenges or big opportunities".
To join this seminar, please ensure you have downloaded the Microsoft Teams application to your computer, or join the meeting online by using the web browser version of Microsoft Teams. Connection information for the meeting has been sent via a Calendar invitation, additionally the meeting can be found at the link below.
Speaker Biography:
Bruna Mion is currently a Ph.D. candidate at the University of Guelph, under the supervision of Dr. Eduardo Ribeiro. She graduated in Veterinary Medicine from the Federal University of Pelotas (Brazil) in 2015. Upon her graduation, she practiced for 1 year, working with bovine clinics and reproductive assistance in small farms in the South of Brazil. In 2016, she was accepted into the graduate program in Veterinary Science at the Federal University of Pelotas. Her Master's degree thesis investigated alternatives to improve fertility in hormonal protocols of artificial insemination for cows. In 2018, she started a Ph.D. program at the University of Guelph and the objective of her research is to understand the long-lasting effects of the transition period challenges on dairy cow performance and fertility, and evaluate nutritional and therapeutical alternatives to overcome these consequences.
________________________________________________________________________________
________________________________________________________________________________