CGIL Seminar W2021- Jasper Munro
Location
Online via Microsoft Teams
Details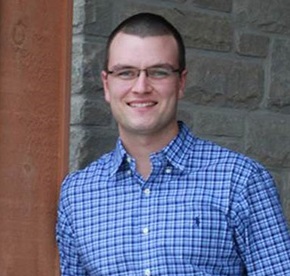 We are very pleased to have Jasper Munro, Manager of Research and Innovation at AgSights, presenting a CGIL Seminar on Friday March 26th, 2021. The seminar will begin at 1:30 PM EDT/EST on the virtual platform Microsoft Teams. The title of the presentation is: "AgSights GE: Past, Present and Future".
To join this seminar, please ensure you have downloaded the Microsoft Teams application to your computer, or join the meeting online by using the web browser version of Microsoft Teams. Please join the meeting with your microphone on mute and camera turned off. After the presentation, you can unmute the microphone, and optionally turn on the camera, if you wish to ask a question. 
Connection information for the meeting has been sent via a Calendar invitation, additionally the meeting can be found at the link below:
Speaker Biography:
Jasper was raised on a commercial beef and grains farm near Tiverton, Ontario. Jasper has a Major in Animal Science from the University of Guelph and a Master of Science from Dalhousie University, focused on beef cattle feed efficiency. Over the years he has become dedicated to finding ways that technology can be used to improve on-farm management and decision making, leading him to AgSights. AgSights is a member cooperative that builds and supports innovative software's that help livestock farmers and food businesses increase the value and integrity of their products. Since 2017, Jasper has worked at AgSights where he is currently the Manager of Research and Innovation.