CGIL Seminar W2021- Dr. Hinayah Rojas de Oliveira
Location
Online via Microsoft Teams
Details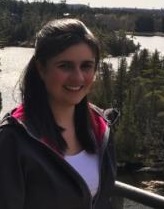 We are very pleased to have Dr. Hinayah Rojas de Oliveira, a Postdoctoral Researcher at the University of Guelph, presenting a CGIL Seminar on Friday March 19th, 2021. The seminar will begin at 1:30 PM EDT/EST on the virtual platform Microsoft Teams. The title of the presentation is: "Genetic analyses of longevity in beef cattle​​​".
To join this seminar, please ensure you have downloaded the Microsoft Teams application to your computer, or join the meeting online by using the web browser version of Microsoft Teams. Please join the meeting with your microphone on mute and camera turned off. After the presentation, you can unmute the microphone, and optionally turn on the camera, if you wish to ask a question. 
Connection information for the meeting has been sent via a Calendar invitation, additionally the meeting can be found at the link below.
Speaker Biography:
Hinayah holds a B.Sc. in Animal Science and M.Sc., and Ph.D. in Genetics and Animal Breeding from the Universidade Federal de Vicosa (Brazil). During her Ph.D. she had the opportunity to conduct part of her research at the University of Guelph (Canada) and University of Georgia (USA). After concluding her Ph.D., Hinayah assumed postdoctoral positions at Purdue University (USA) and University of Guelph. Currently she is a postdoctoral researcher at the University of Guelph, working under supervision of Dr. Flavio Schenkel and Dr. Christine Baes.