CGIL Seminar W2021- Emily Leishman and Ryley Vanderhout, PhD students
Location
Online via Microsoft Teams
Details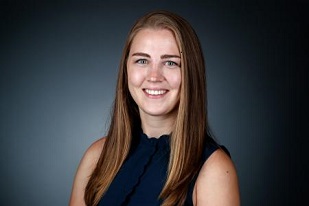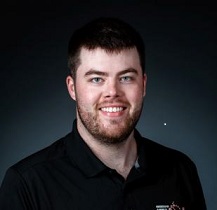 We are very pleased to have Emily Leishman and Ryley Vanderhout, PhD students at the University of Guelph, presenting a CGIL Seminar on Friday February 12th, 2021. The seminar will begin at 1:30 PM EDT/EST on the virtual platform Microsoft Teams. The title of the presentation is: "Applying genomic selection in turkeys for health, welfare, efficiency, and production traits​".
To join this seminar, please ensure you have downloaded the Microsoft Teams application to your computer, or join the meeting online by using the web browser version of Microsoft Teams. Please join the meeting with your microphone on mute and camera turned off. After the presentation, you can unmute the microphone, and optionally turn on the camera, if you wish to ask a question. Alternatively, should you wish to pose your question in the chat function, it will be monitored and asked to the presenter. 
Connection information for the meeting has been sent via a Calendar invitation, additionally the meeting can be found at the link below. 
https://teams.microsoft.com/l/meetup-join/19%3ameeting_ODIwNTEwYmUtM2VjNC00NmRlLTg3MWMtODFmM2IxNzMyMjE0%40thread.v2/0?context=%7b%22Tid%22%3a%22be62a12b-2cad-49a1-a5fa-85f4f3156a7d%22%2c%22Oid%22%3a%22522551ba-0e93-4d61-8464-d782a9e7306d%22%7d
Speaker Biography:
Emily Leishman received a Bachelor's degree in Zoology in and Master's degree in Animal Behaviour and Welfare from the University of Guelph where she focused on stress physiology in different species from zebrafish to polar bears. Emily is currently a PhD candidate in the Centre for the Genetic Improvement of Livestock under the supervision of Dr. Christine Baes and Dr. Ben Wood. Emily is interested in integrating physiology and welfare with the field of genetics and her current research is focused on identifying novel welfare phenotypes for domestic turkey breeding.  
Ryley Vanderhout completed a Bachelor's degree in Biological Science with a minor in Molecular Biology and Genetics at the University of Guelph in 2017. Upon completion, he began an M.Sc program at the University of Guelph under the advisory of Dr. Christine Baes and Dr. Ben Wood. In 2018, Ryley switched his path and began pursuing his Ph.D. in Animal Breeding and Genetics at the University of Guelph where he is currently working to understand the genetics of meat quality traits in Canadian turkeys.