CGIL Seminar 2019- Dr. Hakimeh Emamgholi Begli
Details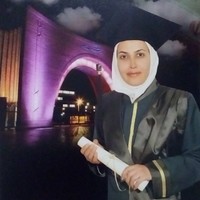 Dr. Hakimeh Emamgholi Begli, a post-doctoral researcher in CGIL, will present a CGIL Seminar on Friday, November 8th. The seminar will begin at 1:30 pm in room 141 of the Animal Science & Nutrition building. The title of the presentation is: "The Study of Egg Production Traits in Turkeys".
If you wish to attend this seminar remotely, please view the instructions for connecting to Fuze or join the meeting online by clicking here. It is recommended that you check for updates to the Fuze client before joining each seminar. Please connect at least five minutes before the meeting if you plan to do so. For those with the Fuze client installed, which is the preferred method of connection, the meeting ID is 316-25-830. Please mute your microphone and turn off your camera for the presentation itself. After the presentation, you can unmute the microphone, and optionally turn on the camera, if you wish to speak to the room.
Speaker Biography:
Hakimeh completed her Master's degree in animal breeding focusing on the estimation of genetic parameters for economic traits and polymorphisms of Prolactin and PEPCK-C genes in native fowl.  Following her Master's degree, she continued to work at the hatchery company as a production and statistics expert in Iran, while also working as a researcher at the Animal Science Institute. She completed her PhD at Tarbiat Modares University in Iran, focusing on the "Genetic analysis of feed efficiency in poultry". During her PhD, she was a visiting student and research assistant at Aarhus University in Denmark. Currently, she is a Postdoctoral Fellow under the supervision of Dr. Christine Baes and Dr. Ben Wood at the University of Guelph, where she is working on random regression ssGBLUP methodology to estimate variance components in a female line of turkeys. Furthermore, her studies involve developing statistical models, gene ontology, pathway analysis and beak shape data analysis in turkeys.