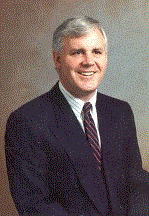 Brian W. Kennedy Memorial Scholarship was established by family, friends and colleagues in recognition of Dr. Kennedy's dedication to and accomplishments in the fields of animal breeding and genetic teaching and research. 
 Awarded to an in-course graduate student based on academic standing, extracurricular activities and contributions to the life of the Department of Animal Biosciences at University of Guelph.
 Value: 1 award of $3,000
 Awarded: Fall
 Deadline: August 15
For details of the application click here [1].
Recent past recipients:
2021- Ivan de Campos
2020- Colin Lynch
2019- Kerry Houlahan
2018- Erin Massender
2017- Stephanie Lam
2016- Kristen Alves
2015- Aline Guarini
2014- Narges Zare
2013- Luiz Brito